Does car colour add to the cost of my insurance?
Written on the 22 November 2021 by BumperTech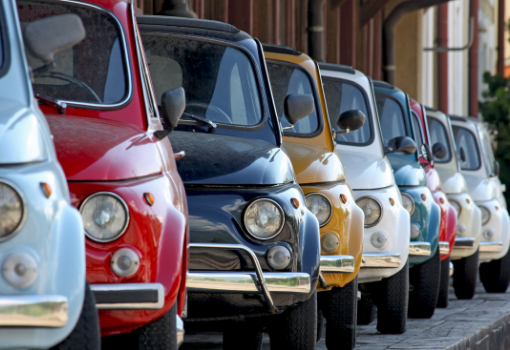 When you do a google search regarding a car colour's influence on insurance premiums, you will find a few different answers and ultimately it comes back to the individual insurer. Multiple factors affect the price of your car insurance – driver's age, the type of vehicle it is, where you live and where your car is parked when at home.
However, there are a few things to keep in mind and potentially ask insurers when you are researching their cover products.
Metallic and Pearl Shades of Paint
One of the main reasons behind the thought that the colour of paint affects the price of insurance is not so much the shade but the type of paint. Metallic and pearl paint colours can be costly for the insurer to replace or repair and so they may factor this into their premium pricing.
A car costs more with premium paint and may cost more to repair than regular paint.
Compare the Market created the following table that shows quotes from 4 different insurers for the same make and model car (2014 automatic Toyota Camry), driven by a 25 year old male, who parks it in the garage, the only difference being the colour.

Compare the Market found that all the insurance companies charged more for silver, red, grey, and black compared to white*.
A Safe Car Colour
Another question that relates to the colour of your car affecting the cost of your insurance is:
Is there a higher percentage of your coloured car being involved in a crash?
It is thought that high visible colours make our cars safer due to visibility and therefore less likelihood of a crash, which has been backed by research completed by Monash University. This research also found that white and Fluro colours, such as orange had the lowest crash risk.
So, you are charged a higher premium as the percentage chance of your dark coloured car being involved in a crash is higher than that of brighter cars.
However, since this research was completed the safety features that are becoming standard in our new cars are making this less of a factor. Allianz Australia Senior Product Manager Keith Foster has been quoted to say that Allianz …
"doesn't offer a premium discount for certain car colours because the advancement of technology and the inclusion of things like daytime running lights had made such pricing factors "no longer valuable" for determining premiums."**
Many factors influence the price of car insurance premiums, and it is certainly important to ask questions and compare your quotes. As we move into more safety features in our new cars, colour might not be a contributing factor to the price of our car insurance anymore. No matter what colour car you choose, if you need your car's paint repaired then BumperTech can fix it for you.
References
*https://www.comparethemarket.com.au/blog/car/does-the-colour-of-your-car-affect-insurance/
**https://www.canstar.com.au/car-insurance/car-colour-insurance-impact/
https://www.monash.edu/muarc/archive/our-publications/reports/muarc263